 Seafood News
VASEP forecasts that seafood exports will continue its uptrend in the upcoming months due to robust demand from markets. The war between Russia and Ukraine increase

the

fuel prices, leading to increases in other input costs and affecting prices and profits of seafood companies. Accordingly, fishing sector will suffer from stronger impact than aquaculture.

The main harvest season of vannamei shrimp will start from the end of April and last until June. VASEP forecasts shrimp exports in April will continue to increase by 20%. Therefore, many shrimp suppliers are trying to increase capacity, even though domestic raw materials are in short. The price of material is flat in the last two weeks.

The price of raw Vietnamese pangasius jumped 18% year-on-year and 27% year-on-year to USD 1.20/kg as a result of strong demand and restricted supply in Vietnam. The Covid-19 pandemic has disrupted not only pangasius production but also the farming and processing activities; low pangasius prices discourage farming activities in 2021.

The war in Ukraine directly affected the fishing industry because gasoline prices were so high that many fishermen let their ships lie ashore, or even sold their ships and gave up their jobs. The marine seafood industry, which is already facing difficulties in terms of raw materials, is in short supply.

Kien Giang province focused on adopting synchronized solutions to prevent illegal, unreported, and unregulated (IUU) fishing, therefore there were no ships in the fourth quarter of 2021 and first quarter of 2022 that violate IUU rules.

In the first two months of 2022, The US continues to be Vietnam's largest single shrimp import market, accounting for 21% of the country's total shrimp export turnover. Shrimp exports to the US reached 117.5 million USD, up 61% over the same period last
year. As the US market reopened after Covid-19, the demand for seafood imports, including shrimp, continued to rebound. Vietnam is still the fourth largest shrimp supplier in the US market after India, Ecuador, and Indonesia.

 The worldwide foodservice business is recovering, according to Viet Capital Securities (VCSC). The National Restaurant Association expects restaurant and foodservice revenues in
the United States to climb by 12% in 2022 after regaining 18% in 2021 as the sector progressively recovers back to pre-Covid-19 levels.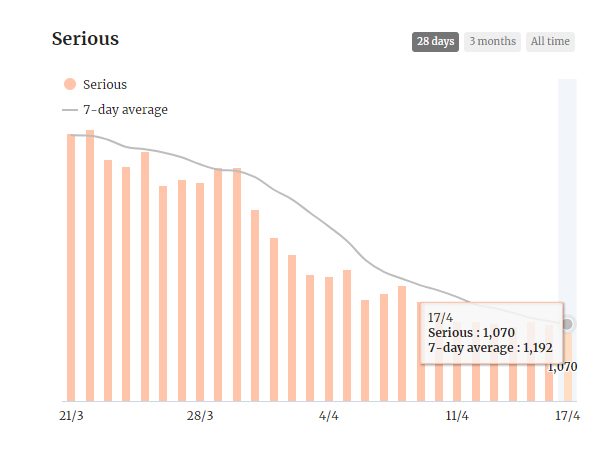 Covid-19 situation:
Vietnam Nationwide
Vietnam reopened its borders to foreign tourists on March 15, allows quarantine-free entry and has reinstated its pre-pandemic visa policies, including waivers for the nationals of 24 countries.
Vietnam has yet to discover the emergence of BA.4 and BA.5 — two new sub-variants of the highly transmissible Omicron strain of the coronavirus — following genome sequencing, the General Department of Preventive Medicine said.
The first shipment of 921,600 Moderna COVID-19 vaccine doses donated by the Australian government for Vietnamese children aged 5 to under 12 arrived in Vietnam on Friday. "Australia has committed to share more than 7.2 million COVID-19 paediatric doses with Vietnam and the rest will be delivered over the next few weeks", according to the Australian Embassy in Vietnam.
Vietnam has so far received over 230 million doses of vaccine and administered about 208 million shots, according to the Ministry of Health. The country is among the highest COVID-19 vaccine coverage rates in the world, with both first and second vaccine doses reaching 100 percent the adult population, and third shot coverage topping 50.8 percent, the Health Ministry reported.
Thousands of people rushed to leave the major cities for their three-day holiday starting Saturday, marking the Hung Kings Commemoration Day.
Vietnam has reached agreements on mutual recognition of full COVID-19 vaccination certificates, also known as 'vaccine passports,' with 19 countries in the world. These countries include Japan, the U.S., the UK, Australia, India, Belarus, Cambodia, the Philippines, Palestine, Maldives, New Zealand, Sri Lanka, Egypt, Turkey, Singapore, Saint Lucia, South Korea, Iran and Malaysia.
Ho Chi Minh City
The People's Committee of Ho Chi Minh City has requested students of all grades, except those under quarantine for COVID 19 infection, return to schools for in-person attendance from Tuesday on a mandatory basis.
HCMC is running a tourism program called 'Welcome to Ho Chi Minh City'. To last from March to September, it has businesses in the tourism and services sectors offering discounts and new products to visitors.
Hanoi
Deputy chairman of the People's Committee of Hanoi Chu Xuan Dung signed on Friday afternoon an official decision to allow kindergarten students in all of the capital's 30 districts to resume direct class attendance from April 13.
Authorities in Hanoi have announced the reopening of local bars, karaoke parlors, and online game centers following a ban that lasted for nearly a year due to the COVID-19 pandemic.
Khanh Hoa (Nha Trang)
Khanh Hoa recorded 83 new cases (up 41 cases compared to yesterday). Accordingly, in the city. Nha Trang 31 cases, Ninh Hoa town 26 cases, Van Ninh district 5 cases, Dien Khanh district 8 cases, City Cam Ranh 3 cases, Khanh Son district 4 cases, Cam Lam district 6 cases.
Up to now, the number of people aged 18 and over in the province who have received the first and second doses of Covid-19 vaccine has reached more than 100%, and the third dose has reached nearly 84%. The province has organized the first vaccination for children from 12 to 17 years old, reaching more than 100%, the second dose reaching nearly 97%.
Khanh Hoa Province has 206 seafood processing establishments, 149 of which produce and process seafood products for domestic consumption and 57 of which produce and process seafood for export, which meet the standards of seafood industry. The seafood processing establishments have created jobs for more than 21,000 people.
Da Nang
Da Nang received two international flights Sunday. The resumption of international flights isn't just about their return, but also a milestone for a new age of development to recover all international flight routes to Da Nang. Besides the flights from Singapore, there was another flight from Thailand's Bangkok. The flight from Singapore would arrive once a day, and the one from Bangkok three times a week.
Da Nang welcomed nearly 78,000 visitors during the holiday weekend marking the Hung Kings Commemoration Day, according to the municipal Department of Tourism.
Do you have any questions? Feel free to drop us a line!
Newsletter Sign Up
Subscribe to @Source mailing list
Market Information
Product Information
QA Education