Italian Seafood Marinara and Cioppino
Product Description

The spirit of southern Italy-Marinara is presented with very basic pantry ingredients.
The blending of the most distinguished herbs such as fresh basil, tomato paste, and oregano give us this lively-tasting sauce with a flavor typical of Rome and the most home-style food ambience.
Our chefs worked to create a very specific velvety texture, you can feel the taste from fresh tomato's juice.
All garnished with selected seafood ingredients that cook evenly for the most rich and satisfy dish.
You will want to try it twice, as a Marinara Sauce for your pasta, and as a mouth watering Cioppino.
Shrimps, Squid, Fish and Clams make for a rich seaf ood experience and our 50% / 50% balance with tomato and marinara sauce is the perfect balance for a true Italian meal taste experience.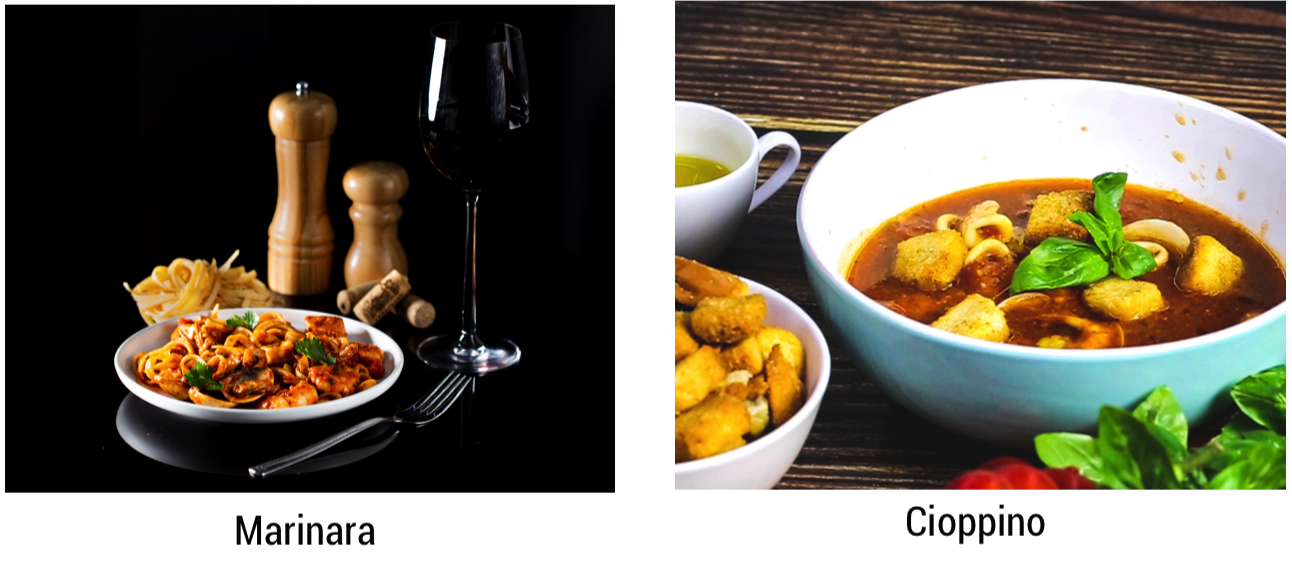 Food safety is the key focus of our Product Innovation and we follow the most stringent rules and precautions. BRC Certification is our must and we carefully implement it and monitor it throughout all processing steps for a true home-style flavor in all safety.
We work every day and strive to have all our seafood ingredients to be MSC, ASC Certified or at least covered by an FIP (Fishery Improvement Project).
Social responsibility is a key factor we care about in our fishing community, our farms and our factory. We understand that we need to care for our people and communities to move forward.
We conduct internal and third-party social audit with focus on SMETA and SA 8000.
We use local vegetables and herbs to retain more nutrients and assure no pesticide.
Why we like this product?
During past few years thee has been a 'food movement' lead by consumers requiring means with improved health profile, sustainability and convenience in preparation.
Marinated Seafood Mix brings us a new method of cooking and new perspective to dining services. Cooked in a pan or in microwave, this product can be used as a condiment for pasta and rice or a Cioppino.
Our perfect vigorous simmered marinara sauce in bright red color mixed with premium seafood is a dish that anybody might crave virtually every day.